Why should you book your AIRPORT PARKING RESERVATION at PHLairportparking.net?
JUST 1 Day's Deposit GUARANTEES your space!
Best Rates! Reserve at Discount Coupon rate!
The Expresspark and Smart Park lots are just minutes from Philadelphia International Airport (PHL)!
FREE 24 hour shuttle service to Philly International!
Safe & secure PHL Parking.
Bright, secure Fenced-in lots.
Best Ratings - Consistent 5 Star Ratings!
No hidden costs or fees!
Locally owned and managed
Airport parking reservations for 3 Philadelphia locations
NOT a 3rd party booking agent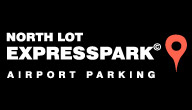 EXPRESSPARK, INC. NORTH LOT1070 Tinicum Island Rd Philadelphia, PA 19113 610-595-0244
Oct 16, 2014

by

Nancy Liu

Excellent! I enjoyed the parking service and will go
back when need parking at the airport ag...

efficient

Oct 16, 2014

by

bill guide

ExpressPark gets us in and out of PHL very fast with no problems ever and at a great pricr.
...

perfect

Expresspark consistently meets all my expectations; Polite staff, clean van, quick pick up and deliv...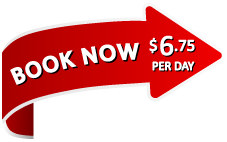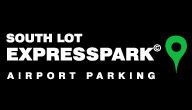 EXPRESSPARK, INC. SOUTH LOT55 Industrial Highway Essington, PA 19029 610-521-0900
Fabulous Service

Oct 16, 2014

by

Susan Ocasio

Our drop off and pick up service was superb and
expeditious.
Both drivers were very f...

Awesome Experience as Usual!!

Oct 16, 2014

by

Karen Harris

Love Expresspark South. The staff/drivers are friendly/helpful. We got our luggage, called, and we...

Oct 16, 2014

by

James Styer

We always use your lot because of your drivers who are very courteous and helpful. Your checkout at...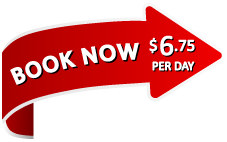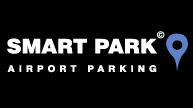 SMART PARK, INC.900 E 2nd St Essington, PA 19029 610-521-3400
Excellent

Excellent! Have used many times.
...

Oct 16, 2014

by

Barbara Sowder

We always use Smart Park and have never been disappointed however....our driver to the airport negle...

Oct 16, 2014

by

Ruth Derby

As usual, the service was courteous and fast. We always use Smart Park when flying from Phila.
...